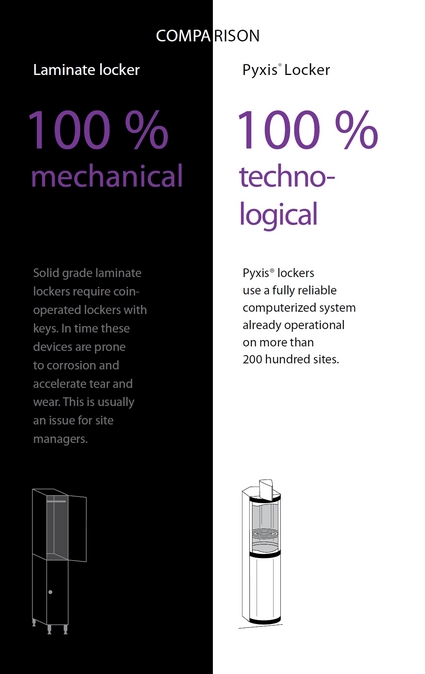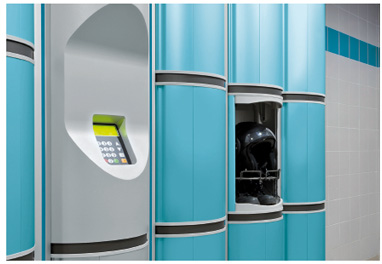 > User-friendly, readily accessible.

> No need to worry about coins, lost or broken keys.

> Anti-theft with panic locks and recorded data.

> Computerized management system of the lockers monitored by the company. Bookings, remote unlocking and opening is done instanly.

> A fully reliable computerized system already operationalon more than 200 sites.